Tips for Making A Better Pizza!
Sometimes it's the little things that make the biggest difference. Start Concentrating on the details and you will see a BIG improvement in the finished product you are making.
I have comprised a list of tips that I have gathered from reading, watching videos, taking classes and of course from actual experience.
1) Use the best ingredients you can get your hands on. (Especially tomatoes make sure you are using a San Marzano's!!!)
2) Bring your Sauce and Cheese to room temperature before using.
3) Moisture IS NOT your friend when making pizza! If your Fior Di Latte is very wet, you can pre-plan and cut it the day before using. Take your deli-style meats out and expose them to air to let some of the moisture dry up. Seafood is another tough topping to deal with especially shrimp. I pat them with a paper towel before adding them to the pizza.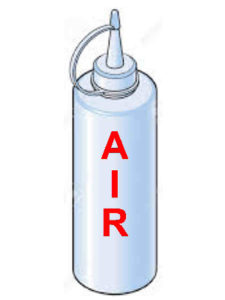 4) Don't go crazy putting Sauce on your pizza!
5) Veggies like Broccoli and Spinach should be sautéed first.
6) Don't load the center of your pizza with toppings
7) I like to add Garlic Butter on the crust!
8) When adding Olive Oil to your pizza pour it on like you are writing the number "6" (a nice circular motion)
9) If you are making any finishing sauces or a garlic oil, make them the day before so they have a chance to marinate together and develop a strong flavor.
10) Make sure to use a perforated peel so any flour on the bottom of your dough will have a chance to fall through. The bottom of your dough should have as little as flour on it as possible because it will burn. A little cornmeal or semolina on your peel will help the pizza slide off easier. Or another trick is to use an empty plastic ketchup bottle and lift the edge of your dough and squirt some AIR under it!
11) Unless you are going to use your dough right away use Cake Yeast or Active Dry Yeast vs Instant Dry (Rapid Rise). Active dry yeast is better for a slow cold fermentation rise.
12) When adding Sea Salt or Grated Cheese to your finished pie keep your hands a good 12" above your pizza so you get a nice even distribution of Cheese or Salt.
13) Use Fresh Herbs & Don't over top your pie!
14) Use a scale to measure your dough ingredients versus using measuring cups. Consistency is very important and weighing your ingredients is crucial.
15) Get yourself a pizza screen to put your pizza on when it comes out of the oven to help get some air under your pie, it will not get soggy by doing this!